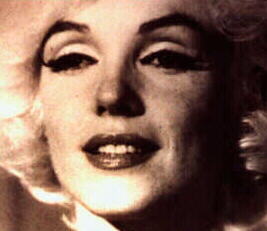 The production of what would have been Marilyn Monroe's final film for Fox Studios was plagued with difficulties, and despite popular opinion, most of them were not the fault of the movie's star. Fox was facing major financial problems due to another film, Cleopatra, starring Elizabeth Taylor, which was a long way over it's budget. Marilyn was ill during the production of the film, missing some time due to sinusitis. Although her illness was well-documented by doctors, Marilyn was still treated as though she were not truly ill. Although it is commonly held that Marilyn was fired from the production for her absences, the truth is that it was more likely a move from within Fox to drop production of Something's Got to Give due to the company's other financial problems.

Something's Got to Give was the last film Marilyn ever worked on, her last day on the set was her thirty-sixth birthday, June 1, 1962. Although there have been reports that Marilyn was depressed and had begun her "downward spiral" at this point, photos and reports of those close to her show a completely different picture. She had worked things out with Fox and planned to return to the set in October. She was radiant, as beautiful as ever, and looking forward to the rest of her life.

Sadly, Marilyn died before the future she was so happily planning could become a reality.